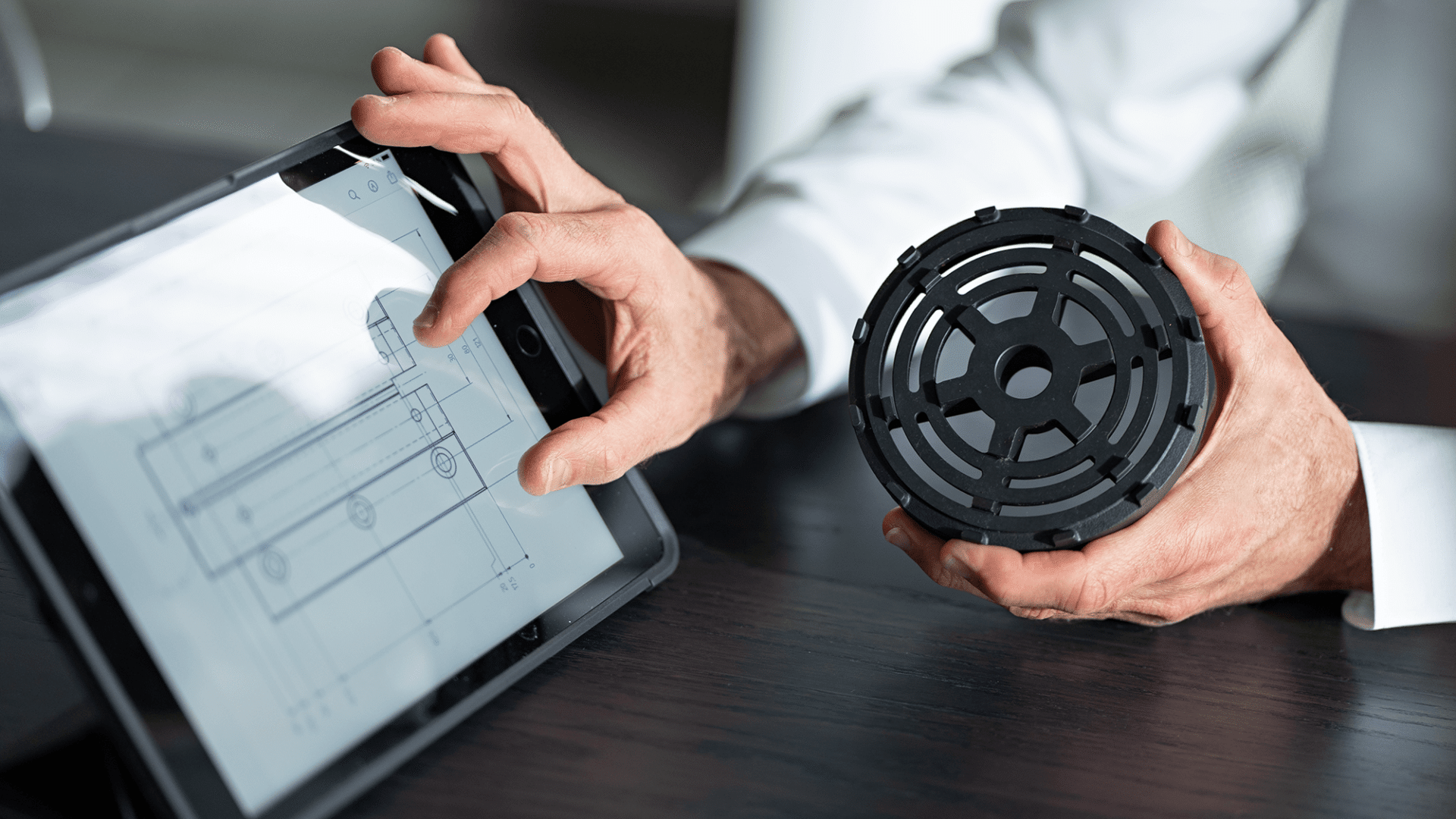 Trademark and guarantor of success.
We realise the responsibility we carry for your product. We lay the foundation for HÄRTHA's exceptional product quality with a first-rate consultation.
In this consultation, we join with you to define the framework conditions and select the process that best fits the needs of your project. As we master all state-of-the-art processes - from vacuum hardening, bright hardening, salt bath hardening, inductive hardening, case hardening, quenching and tempering, annealing, nitrocarburising, and plasma nitriding, to physical vapour deposition, you receive expert consultancy and a perfect process from a single source.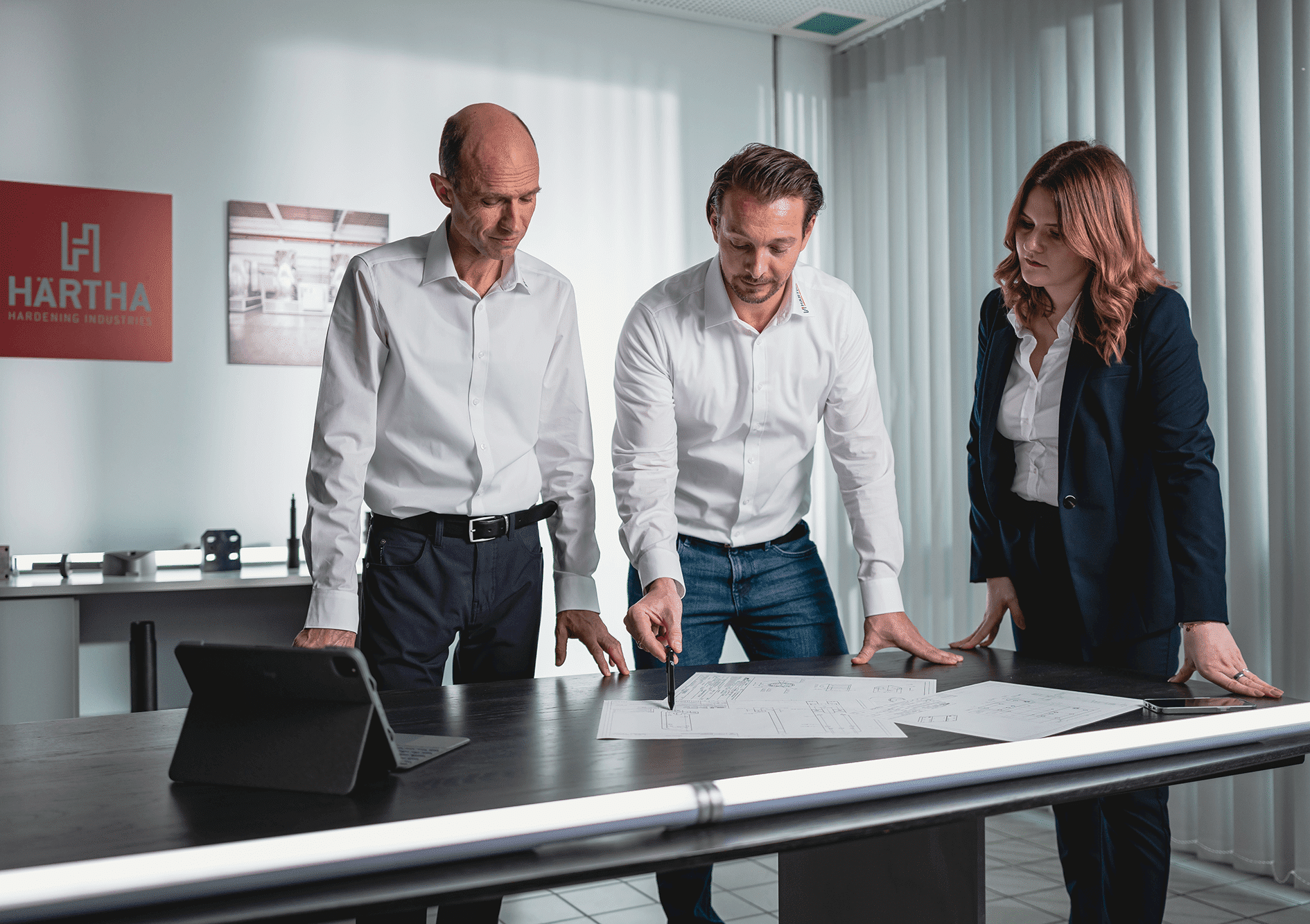 QUALITY STARTS HERE.
Choosing the right process is key for the quality and durability of a component. From the outset, we support you with our personalised technical consultation, so that together we achieve the best possible outcome.
EYE TO EYE AT THE HIGHEST LEVEL.
Our highly trained and experienced staff members always assist you individually. They combine many years of expertise with profound knowledge of various industries (from automotive, to machine and tool making, to renewable energies).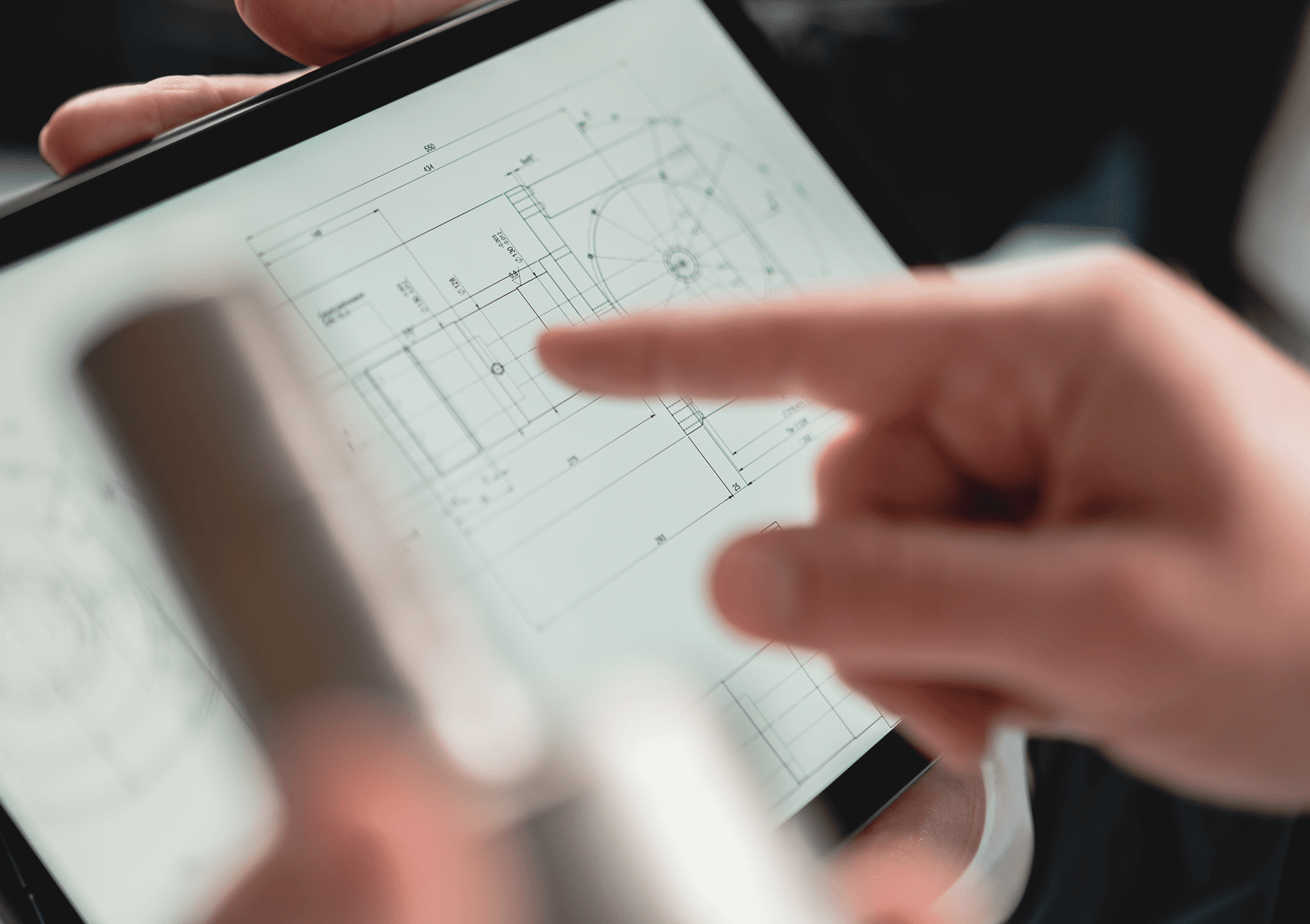 FOCUS ON THE CUSTOMER
In each project, our technical consultation aims at selecting the material and process that will guarantee the best possible implementation of your application. By determining the desired component properties, such as hardness, strength, toughness, and warping, we lay the foundation for an optimum result.
CONSISTENT ACROSS LOCATIONS
Since knowledge grows when it is shared, our locations are interlinked by a highly effective network. We always work toward finding and offering the solutions and processes that fit the needs of our customers best.