QUALITY MANAGEMENT
HOLISTIC THINKING.
To us, quality signifies a commitment.
A commitment deeply ingrained in everyone at HÄRTHA.
No compromises. For the best result. In all areas. Each and every member of our staff is responsible for quality. This allows us to regularly pass even the most stringent customer audits from the aerospace industry, because we satisfy the strictest international standards imposed on quality, energy and environmental management.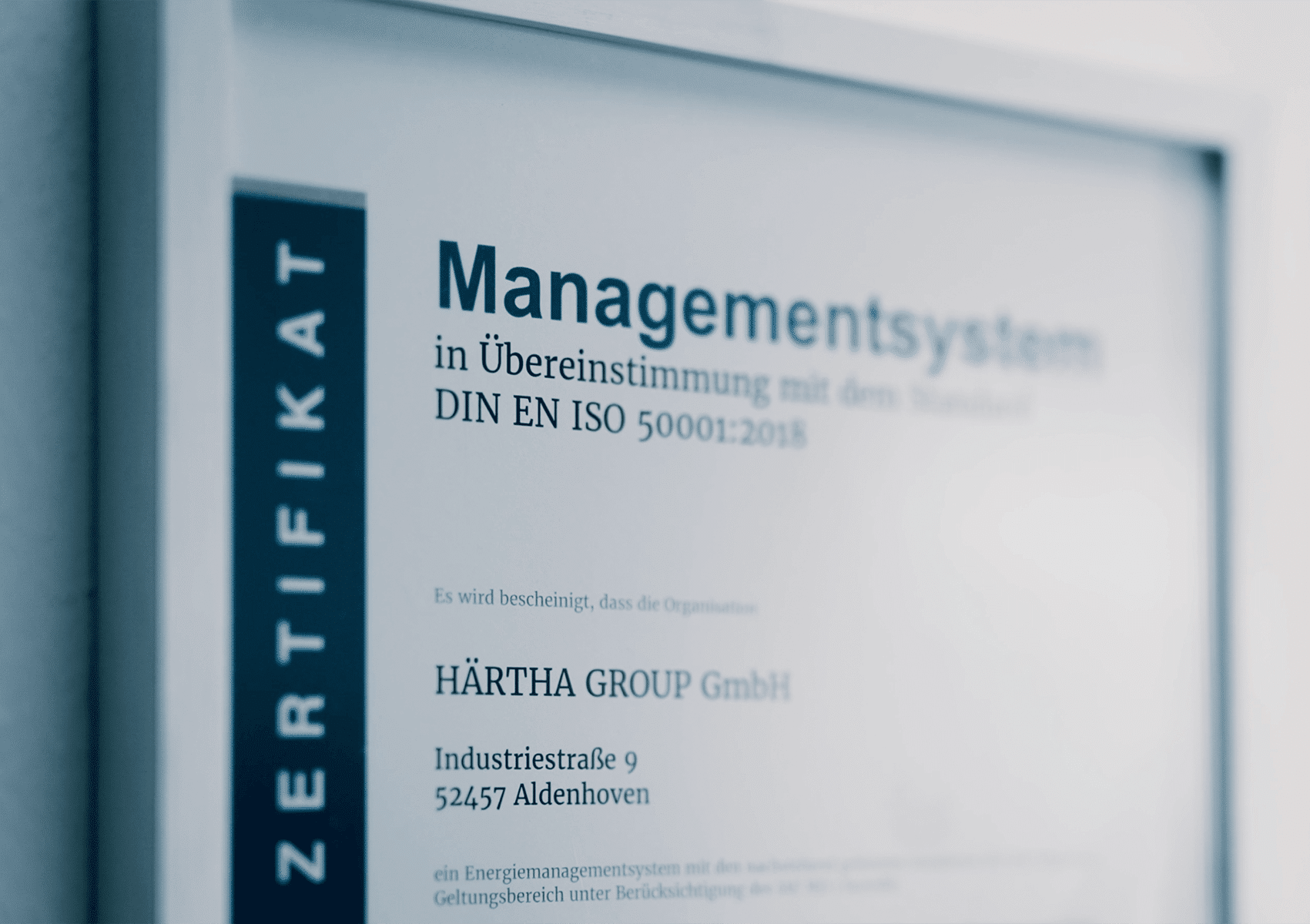 An integral part of every project.
We deliver quality from A to Z, i.e. from the initial enquiry to the delivery of the finished components: At HÄRTHA, quality is teamwork. Everyone at HÄRTHA constantly strives to achieve the best outcome throughout the entire process. We demonstrate this attitude as early as the consultation stage and when selecting the hardening process that perfectly matches your specific application.
In unseren State-of-the-Art-Laboren setzen wir alle gängigen Testverfahren ein. Die Prüfverfahren sind natürlich zerstörungsfrei. Unser Engagement für Qualität, Umwelt, Energie und Prozesssicherheit ist nicht nur löblich, sondern auch mit Brief und Siegel zertifiziert. Darunter ISO 9001, ISO 14001, ISO 50001, IATF 16949, CQI-9 und SBTi.