Blast cleaning is suitable for the most diverse requirements for the surface quality of metallic workpieces, because the grain sizes and blasting agents are selected specifically to produce the desired result. The pressure can be regulated individually as well. It is mostly in the low pressure range between 0.5 bar and 5 bar.
The blasting agent is blasted onto the workpiece surface in a special chamber. Through blasting impact at high speed, all contamination and residues from previous treatments of the metal are removed.
Fine blasting is often a manual process. In contrast, in order to process a large number of units automatically and at consistent parameters, industrial sandblasting is usually performed by CNC-controlled sandblasting systems.
INFO:
The ever stricter requirements imposed on industrial components have caused blast cleaning to be developed from sandblasting. After much continuous refinement, the process is now ideally suited for removing rust, paint, and old coats of material from workpieces, and for smoothing metallic surfaces.
Blast cleaning provides a variety of advantages:
Refinement of steels that have lost their corrosion resistance during heat treatment or because of manufacturing processes
More environmentally friendly than pickling
Suitable for a wide variety of materials
Refined matt appearance
Longer working life for tools and die casting moulds
Applications: Choice of different blasting agents
The blasting agent is selected to suit each specific area of application and the properties of the component. A good choice for stainless steel, for instance, is corundum, which is ferrite-free and rather soft. Conversely, a coarser blasting agent might be appropriate for workpieces with thick walls.
The agents can be categorised as follows:
Glass beads for smoothing and hardening surfaces, as well as for releasing tensile stress at weld seams
Hard cast iron for paint removal
Steel grit for rust removal
Steel shot for removing coats of material
Corundum for descaling and cleaning highly contaminated surfaces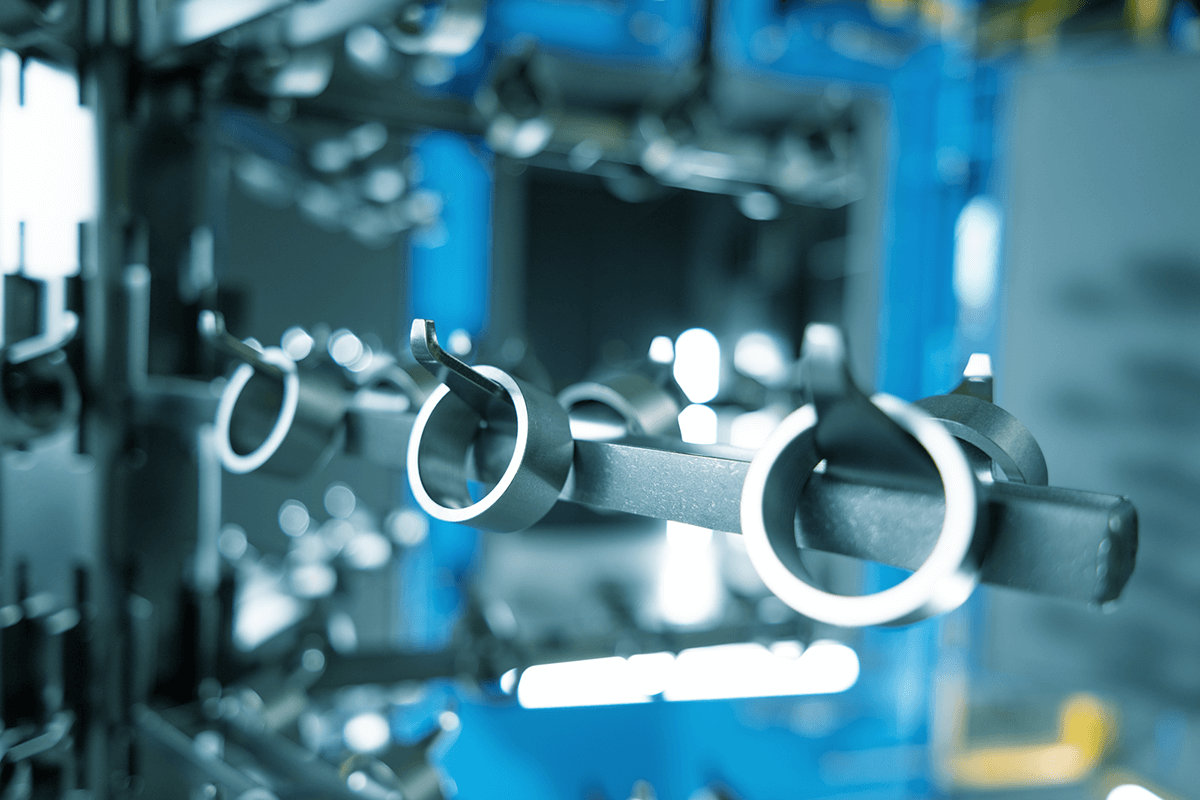 Possible applications
Examples of blast cleaning applications include removal of coatings, descaling, rust removal, and smoothing. These steps are part of important processes in metalworking. It is furthermore possible to blast a wide variety of materials for cleaning, including aluminium, titanium, stainless steel, and non-ferrous metals.
Consequently, blast cleaning is used across a wide range of industries, for example in medical engineering and electronics, as well as in the automotive and furniture industries.
Since fine blasting can be executed with utmost precision and coordination, it is also used for engravings.
Maximum workpiece size: 1,350 x 900 x 600 mm/200 kg
Would you like to engage our services for blast cleaning your components? We would be happy to send you a proposal. We will require the following information first:
Material designation
Weight
Dimensions
Quantity
The HÄRTHA hardening plants operate in various locations in Germany, Italy, and the Netherlands. Refer to our interactive location overview to find a location close to you that will blast clean your workpieces.